There is no denying that the business landscape has changed, and drastically, in just a few short weeks. Here at Alloys we are committed to helping our Reseller partners survive and thrive in a changing world. We have compiled this ready reckoner of online tutorial videos and support from our major print brands to help you to help your customers remotely and make it easier for you to conduct business.

Canon have a Virtual showroom, with lots of great information for their imagePROGRAF LFP range. You can access it here: Canon LFP Virtual Showroom
In addition, Canon have tutorials which the customer can unlock once the product is purchased called: Canon Print Assist and also Canon Camera Assist. This offers step by step set up, with online tutorials. The customer needs to set these up themselves once they purchase a particular product.


Epson have a number of support videos available, and these are accessible via their downloads and support section: Epson support
Within this section there is a vast catalogue of products, with setup videos available on setting up WIFI, trouble shooting and cable connectivity. The support videos available relate to their newer products, but it is fairly easy to search these up and provide links to your customers.

Fuji Xerox have virtual assistance available via Fuji Xerox Online Support
The above link takes you to a page where you select Product type/Family/Model, which then links to selected tabs, with Drivers being first, and Self help being the second tab. Within this tab you can find a variety of tutorials for your customers.

Lexmark have a comprehensive range of end user How-to video's you can access here:
After selecting the printer of your choice, you have access to a wide range of instructional videos, showing you everything from setup, changing toner, clearing paper jams and best use practises.
In addition, for registered Lexmark partners, there is Lexmark To-Go. This site is accessed through Lexmark's PartnerNet web site. Here you have quick links to drivers, product catalogues and up to date contact information.
Lexmark also have a virtual solutions Demo store which provides step by step guides, perfect for end-customer demonstration

OKI consumables ship with a QR code on the box. When your customer scans this QR code, it will lead to a video link tutorial that shows them clearly how to change toner. In addition OKI have a number of tutorials for setting up a printer, wireless set up and scanning. You can access these videos via this link: OKI Support Tutorials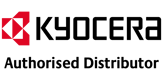 This web based support provides easy access to driver resources, user manuals, installation guides and product documentation. There is also a large variety of network tools and utilities to help you keep your equipment up to date.
The Kyocera Download Centre is very easy to use. Simply follow the link below to have all the resources you need in seconds: Kyocera Download Centre