The days of the traditional "box-like" school classroom with students sitting at desks neatly arranged in rows with a single teacher at the front of the room are over.
Schooling across all of the education sectors — independent, Catholic and government — is being turned upside down as educators embrace technology and new ways of engaging children. "There is a lot of mathematics, collaboration, communication and critical thinking happening to select the most appropriate furniture," says the principal of St Andrews Primary School, Marayong.
The head of Catholic schools in the Parramatta diocese Greg Whitby, says the real education revolution is all about "agile learning" and making learning spaces much more flexible. Change has come not just to what is taught but to where learning happens. Cafe-style work booths, soft lounges, wave chairs, cube chairs, amphitheatres and even stand-up learning are rapidly becoming the norm in new and renovated schools.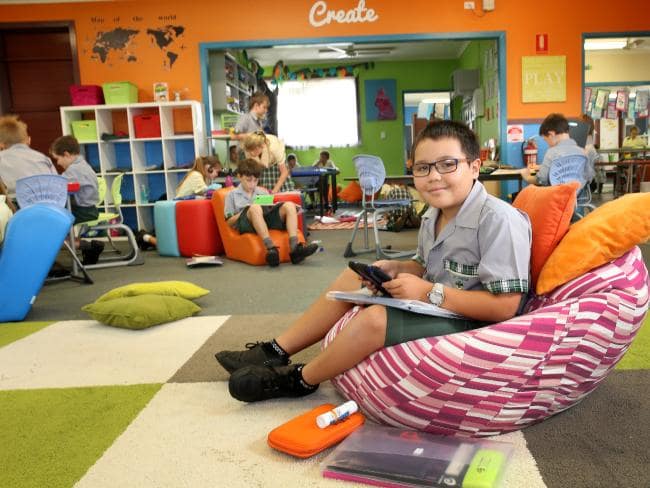 "Borderless learning" is changing the way that students work and creating a template for others across the state. Some classrooms now look more like the Star Trek ship Enterprise than a traditional school setting, allowing children freedom to move around and morph into smaller and larger groups depending on the learning activity. Unlike traditional classrooms, flexible spaces allow students to work on individual activities at their own pace or in small groups.
In the digital world teachers have the ability to personalise learning for every student. Many educators are now well advanced in evolving modern-age learning set-ups which include new classroom layouts and furniture to go with the tablets, laptops and electronic smart boards.The new school designs are emerging across the independent and government school sectors.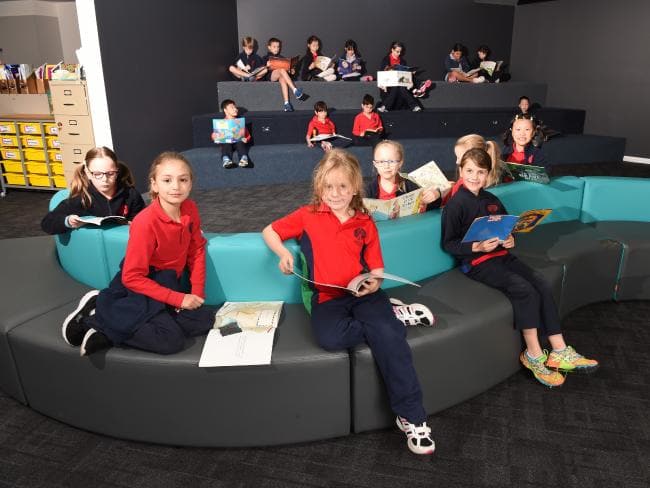 There is no teacher's desk and the children do not have assigned seats or name tags. Instead, there is flexible seating that can include
stand-up desks
and whiteboard tables. Everything in and around the classroom is there to spark interest, encourage questions and empower students to think differently and creatively. Primary schools that have banished traditional desks and chairs and remodelled classrooms around beanbags and booths report a dramatic lift in academic results.
They say children are better motivated by learning in more
varied and enjoyable surroundings
.
Source: Bruce McDougall, Wentworth Courier - "How classrooms have evolved beyond a blackboard and rows of desks"