As one of the biggest ink and toner manufacturers globally, HP remind us that using non-HP ink is like trying to substitute dish soap for laundry detergent – not a good idea! Share this info with your customers to ensure they understand that only OEM inks get the most out of their printing.
Are they really saving money?
Your customer buys non-OEM ink because of the cheaper upfront price and they probably think: Ink is just ink – I may as well save some money. But the truth is, ink involves high technology and not all inks are equal.
Printhead damage, wasted ink, increased printer downtime and maintenance are just some of the issues that non original inks bring up. Unacceptable line and print quality also arise, along with poor colour performance and longer drying time. Non-OEM can cause real damage and may void the warranty of your printhead or even your printer.
Unusable output
Non-HP ink cartridges can have pockets of air in the ink container. In the sample here, printed with non-HP inks, air entered the print system, causing the blue ink to drop out.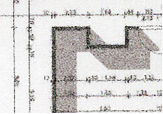 Print quality is not merely and aesthetic consideration. Poorly printed material can mean loss of critical information such as the illegible figures and line that dropped out in this sample.

Bring out every detail
Original HP ink delivers outstanding line quality and right colour distinction to bring out every detail.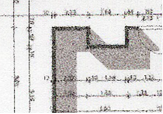 HP print systems undergo 3 – 5 years of development, with over 1,000 prototypes for every ink system. And over the past 30 years, HP has been ranted of 1,100 patents for ink alone. It's no wonder businesses have come to count on HP for legendary quality and reliability
For hassle-free precision output, lower costs and significantly less maintenance, give your customers original HP ink.